Recently, I attempted to read Brains: A Zombie Memoir. It was a difficult read. A story from the viewpoint of sentient zombie. Completely disturbing. I could not complete the book once I understood that the pregnant zombie's belly continued to grow after undeath. I have my limits. I didn't want to know what happened next. In defense of the book, the references to Hamlet made me laugh more than once.
Spoiler: My favorite line, "Rosencrantz and Guildenstern are undead." Okay that may not have been the actual line but close enough.

I pulled this document from here http://goo.gl/1ijUM and I added my information.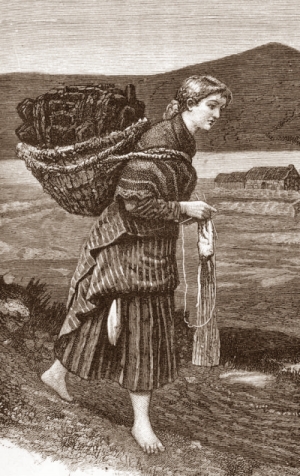 I figure that I would be valuable in a bunker of survivors for my keen cooking skills, loyalty, humor and ability to turn any space into a loving home. The constant need to outrun the zombie horde would not inhibit my knitting or crocheting as long as I have a knitting sheath for holding my stuff. With my skills, everyone would have a
shopping bag sleeping mat.
I am not suggesting that crocheting doilies, knitting hats, or spinning fiber or plastic bags into ropes makes me uniquely valuable to a group of survivors but those items would remind of us of the civilization that we fight to regain. Besides, I am not a weaver. A weaver is who you really want in your survivors camp. They can make tartans and survivors could start their own tribes.
I would use my background in sociology and counseling to form healthy society. I would be therapy. I can work the garden, and even can the vegetables. More importantly, I can make vanilla and coffee flavored vodka. Who wouldn't want me?
I probably should have mentioned my mood swings under Cons. Eh. My moods swings will more than likely go unnoticed during a zombie outbreak.
I listed steel double pointed knitting needles as a weapon. Properly weighted and designed, they could be thrown into the eye of a zombie striking into the brain. I supposed aluminum crochet hooks could be weapons, but I have concerns that a zombie might take it from me and use it to scoop out my brains.
I think this is a good start for my zombie survival resume.